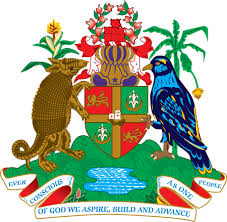 NO. 45/2016                              DATE: September 5, 2016
PRIME MINISTER MEETS WITH STATUTORY BODIES AND STATE OWNED ENTERPRISES
ST. GEORGE'S, GRENADA Monday, September 05, 2016: Prime Minister and Minister of Finance met with the Chairmen and Managers of all Statutory Bodies (SBs) and State Owned Enterprises (SOEs) on Wednesday, August 31st, 2016, at the Grenada National Stadium, as part of the reform process to improve the financial and operational performance of these organisations.  
In addressing the entities, Prime Minister Mitchell commended the SBs and SOEs for their ongoing commitment to the reform and significant progress that has been made thus far.
The objectives of the Meeting were:
·        To take stock of the progress of the reform process
·        To communicate Government's expectations in respect of SBs and SOEs for the remainder of 2016 and within the context of the upcoming budget cycle.
·        To keep open the line of communication and dialogue between the Minister of Finance who has responsibility for overseeing the financial performance of all SBs and SOEs and the leadership of these institutions.
Each organisation was given the opportunity to articulate their key ongoing and planned initiatives.