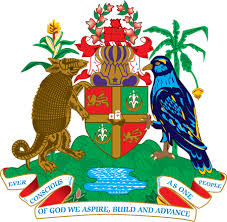 NO. 67/2015 DATE: August 25, 2015
ONLY A FEW MORE DAYS BEFORE PENALTY AND INTEREST CHARGES ARE APPLIED TO PROPERTY TAX
ST. GEORGE'S, GRENADA, Tuesday, August 25, 201: Property Tax Owners are reminded that there are only a few more days remaining to pay their property tax before the penalty and interest charges will be applied.
The due date for payment is August 29th, 2015; however, because this date falls on a Saturday, the final day for payment will be on the following working day which is Monday, August 31st, 2015.
The penalty for missing the due date is 10% of the outstanding balance, plus interest which begins to run at the monthly rate of 2% from September 1, 2015, until the balance is paid.
Tax payers are encouraged to pay their taxes online through the Ministry's online portal: www.eservices.gov.gd (Please use Chrome or Firefox platform) to avoid any long lines at the Cash Office at the Ministry of Finance. Please log on to www.ird.gd and under the services category, click on publications to find the E-User Registration Brochure for steps on how to register to pay online.
Please remember that taxes can also be paid at the District Revenue Offices (DRO) located in each parish.