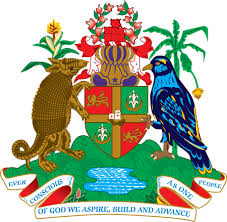 NO. 40/2015 DATE: May 19, 2015
LAUNCH OF NATIONAL PLAN 2030
ST. GEORGE'S, GRENADA, Tuesday, May 19, 2015: The Government of Grenada will on Wednesday, May 27th, 2015, launch the development of the National Plan 2030. The Launch will be held at the Grenada Trade Centre from 9:00 am.
The objectives of the Launch are to:
· To present members of the National Steering Committee and Technical Working Group
· To propose a Framework and Process for the development of National Plan 2030
· To receive feedback on the proposed Framework and Process
The Launch will include a presentation of the Framework and Process for the National Plan and an Address by the Prime Minister, Dr. The Rt. Hon. Keith C. Mitchell.
As stated in the 2014 Throne Speech, The National Plan 2030 "will build on the Poverty Reduction and Growth Strategy: 2014-18. It will focus on a model of development that is people-centered….. the ultimate aim of National Plan 2030 is shared prosperity: jobs for persons who wish to work; business opportunities for those who choose to invest; and social justice for all who believe in equality and human rights."
All Grenadians are invited to participate in this process of national importance. Persons wanting to participate in the Launch should contact the Ministry of Finance and Energy
no later than Wednesday, May 20th, 2015so that the necessary logistical arrangements can be finalised. The Ministry can be contacted at 435-0057 or This email address is being protected from spambots. You need JavaScript enabled to view it..
Please note that a copy of the Framework will be circulated via email.