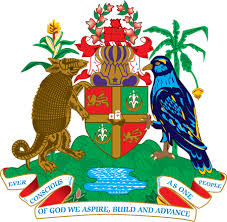 NO. 4/2013                                                                  DATE: October 23rd, 2014
LOCAL AGENCIES AND MANUFACTURERS RETURN FROM SUCCESSFUL EXPORT MISSIONS

________________________________________
 
ST. GEORGE'S, GRENADA, Thursday October 23rd, 2014:
Grenada could soon see an increase in its export figures mainly due to the agencies responsible for the promotion of exports, which are the Export Development Unit of the Ministry of Trade and the Marketing and National Importing Board.
Representatives from these two agencies have just returned from an Organization of Eastern Caribbean States (OECS) Trade Mission to Tortola, Anguilla, St. Maarten and St. Martin.
The Missions, which were held from October 12th to October 19th, 2014, were very successful and could see Manufactured Products and Fruits and Vegetables leaving the shores of Grenada for these countries before the end of the year.
The Ministry of Trade was represented by Mrs. Shanta Cox, who led the Mission and Mr. Ruel Edwards CEO of the MNIB. Some of the local manufacturers who participated in the Trade Mission were Glenelg Spring Water, G-Links Ltd and Belzeb Aromatherapy. 
Products from various manufacturers with export ready products namely but not limited to De La Grenada, Caribbean Naturals, West India Spices, Diamond Cocoa Estate, Noelville and Alcoholic Beverages were also promoted on the Mission.
A total of 14 OECS companies from Antigua, Dominica, St. Vincent, St. Lucia and Grenada participated in the Mission.
Funding for the export promotion initiative was provided by Caribbean Exports, the OECS Export Development Unit, the Government of Grenada and the other member Governments of the OECS.