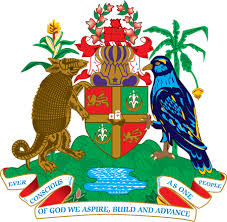 DATE: May 19, 2014   NO. 38/2014
MR. FITZROY JAMES NOW HEADS ECONOMIC AND TECHNICAL COOPERATION
---
ST. GEORGE'S, GRENADA, Monday, May 19, 2014: The Ministry of Finance and Energy announces the appointment of Mr. Fitzroy James as the Director of Economic and Technical Cooperation, effective April 1, 2014.
Mr. James has more than 30 years' experience working in various public and private sector organisations and with local, regional and international organisations as well as non-governmental and rural organizations.
He has over 20 years of experience in Public Sector Management having been the General Manager of the Marketing and National Importing Board (MNIB0 from 1992-2014. In addition, he has been the Project Manager of several local projects financed by international donor agencies. He has also served on various local and regional Boards of Directors of statutory and private companies.
Mr. James has special interest in Sustainable Development; Agri-Business Solutions (Post Harvest Systems, Marketing and Market Development, Value Chain, and Value Addition); Project Preparation, Development, and Management; and Economic Growth Strategies.
The Ministry takes this opportunity to formally welcome Mr. James and extend best wishes to him in his new role.