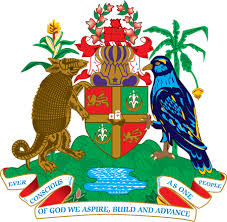 NO. 93/2018     DATE: 16th March, 2018
GRENADA TO HOST OECS DATA DISSEMINATION WORKSHOP
Grenada will host a World Bank, OECS Commission and the Caribbean Development Bank, sponsored data dissemination workshop targeted at staff of National Statistics Offices of the OECS member states and other partner countries.
The workshop is currently underway at the Greenery Conference Room of the Radisson Grenada Beach Resort from today 19th to 23rd March, 2018.
The first part of the workshop will involve a detailed training on producing the standard Labour Force Survey (LFS) Report. The training will use an open source tool ADePT for producing labour market and poverty statistics.  ADePT was developed to automate and standardize the production of analytical reports.
The second part of the workshop will involve an introduction to microdata anonymisation and a practical training on anonymizing the LFS data.
At the end of the workshop, participants would have
i.                   Gained the skills needed to produce analytical report available on ADePT
ii.                  Produced the Labour Force Survey Report or the Labour Briefs and;
iii.                 Gained the understanding of various techniques used for microdata anonymisation as well as their benefits and limitations.
Although this regional exposure would further strengthen the capabilities of the CSO here in Grenada policy makers are cognizant that while allowing access to micro data increases transparency in data collection through greater use and analyses of data, it is important to ensure that the confidentiality of the information provided by the respondents is preserved given the provision of the countries statistical legislation.
In addition, the national statistics office now face a growing demand for sharing or disseminating micro-data particularly on using the open source tools for preparing statistical data analysis and micro-data for dissemination. 
The Team from the World Bank including the Team who run the World Bank's Microdata Library and the International Household Survey Network survey catalogue and the Poverty and Equity Team will facilitate the workshop.