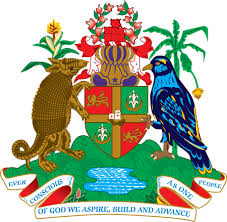 NO. 29/2016                                                              DATE: June 22, 2016
TAX CARAVAN 2016 IS ON
ST. GEORGE'S, GRENADA Wednesday June 22nd, 2016: The Inland Revenue Division of the Ministry of Finance
and Energy advises all taxpayers and the general public that its 2016 Tax Caravan will be visiting each parish in Grenada
on Saturday, June 25th 2016.The Caravan will be providing information on all tax types administered by the Division.
The public will also be able to get information on their Property Taxes. The Caravan will have on board, tax officers who
will be able to address any queries or concerns that individuals may have as it relates to their Property Tax Demand Notice
or any other tax matters. Persons will also be able to pay their Property Taxes and receive their 5% discount. The deadline to
receive the 5% discount on Property Tax for 2016 is June 30th, 2016 The Caravan will commence at 9:00 am on
Saturday 25th June 2016, in front of the Republic Bank on Melville Street heading up the Western main road onto
Grenville and onto the Eastern main road. Stops will be made at the following locations:
St. John                       –               Cotton Bailey Junction
                                                           Grand Roy Junction
                                                           The Nutmeg Pool, Gouyave
St. Mark                     –                 The Fish Market, Victoria
St. Patrick                  –              The Police Station, Sauteurs
                                                          River Sallee Junction
St. Andrew                 –               Tivoli Junction
                                                            Bus Terminal, Grenville
St. David                    –                  La Tante Junction
Please note that ALL Inland Revenue Officers assigned to the caravan will be wearing their staff ID
and a receipt will be issued for all payments made.
For further information, property owners are urged to contact the Valuation Division at 435-1906/ or 440-3556.