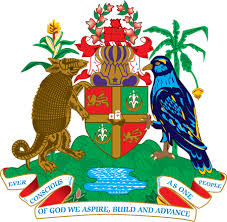 NO. 128 /2018                       16th August 2018
GRENADA TO DRAFT A COUNTRY PROGRAMME
TO ACCESS CLIMATE FINANCE UNDER THE GREEN CLIMATE FUND (GCF)
As the destructive impacts of climate change continue to affect Grenada in particular, and the region in general, the Department of Economic and Technical Cooperation within the Ministry of Finance and Economic Development in collaboration with the Ministry of Climate Resilience, is hosting a 5-day workshop at the National Cricket Stadium Players Level one (1).
The primary objective of the five-day seminar, from August 20 to 24, 2018, is to draft Grenada's Country Programme for the submission to the Green Climate Fund and other such international donor agencies under the Getting Grenada Green Climate Fund Ready (3G) Project.
While Small Island Developing States (SIDS) like Grenada are particularly vulnerable to the adverse effects of "climate change," such as intense droughts, heavy rainfalls leading to floods, sea-level rise and coastal erosion as well as the most devastating impacts of intensified hurricanes, they are a minor contributor to global warming. These natural phenomena call for significant adaptation programmes to be implemented in SIDS to increase resilience to climate change.
Parties at the UNFCCC COP 21 in Paris in 2015 agreed to establish a multilateral funding mechanism, now known as the Green Climate Fund (GCF) with a primary mandate of supporting the development agenda of SIDS to adopt new technologies aimed at mitigating and adapting to climate change.
To secure continued financial and technical assistance from the GCF, Grenada is expected to prepare a Country Programme, which is a pipeline of projects which will increase Grenada's adaptation and mitigation capacity towards the effects of climate change.
Mr. Juerg Klarer from Swiss consulting firm Aequilibrium Consultants will lead forty participants from Government, NGOs, and Statutory Bodies through the process of developing approximately ten (10) concept notes to be integrated into Grenada's country programme.
The process will draw its priority areas of action from those projects to be developed and implemented under the recent cabinet-approved National Adaptation Plan and Grenada's Medium-Term Agenda. The development of the National Adaptation Plan hinges on a robust stakeholder involvement process, and therefore projects proposed under this comprehensive document represent the most widely accepted list of programmes of actions to be implemented in Grenada. 
The country programme through the project concept notes will be used as the principal instrument to facilitate resource mobilization in the international climate finance arena.
The 3G project is co-funded by the Green Climate Fund and the German Federal Ministry for Economic Cooperation and Development (BMZ) and implemented by the Ministry of Finance, Planning, Economic and Physical Development in partnership with the Deutsche Gesellschaft für Internationale Zusammenarbeit (GIZ).
End***