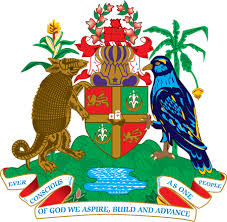 NO. 87/2018        DATE: 12th February, 2018
IRD EXTENDS OPERATING HOURS
St. George's, Grenada, 12th February, 2018: The Inland Revenue Division (IRD) of the Ministry of Finance and Energy wishes to advise the public that its hours of operation has been extended ONLY for Thursday 15th February 2018 from 7.30am to 4pm.
This decision has been taken to facilitate the general public with paying Motor Vehicle License which falls due on the 15th February 2018.
The public is however advised to make all efforts to make the necessary payments before the due date to avoid a build-up of long lines at the IRD.
For further information, please contact Ms Kareen Morain-Alexander, Public Relations Officer of the IRD, at 435-1905 or 440-3556 or email us at This email address is being protected from spambots. You need JavaScript enabled to view it..
Comptroller
Inland Revenue Division