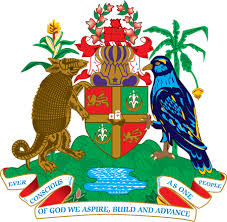 NO. 71/2017                                  DATE: 08th November, 2017
CUSTOMS APPEALS COMMISSION ESTABLISHED
ST. GEORGE'S GRENADA 8TH November, 2017: The Customs & Excise Division announces that the Customs' Appeals Commission has been established and is in full effect.
The Commission was formally created in the first quarter of 2017 in keeping with Section 205 of the Customs Act.
It acts as an independent review body on reviewable decisions taken by the Comptroller of Customs and Excise Division to the dissatisfaction of a person or an entity conducting business with the Division.
The members of the Customs Appeals Commission are as follows;
 Anande Trotman-Joseph         Chairman                   

 Junior Mahon                            Government Representative

 Rev. Dr Osbourne James         Conference of Churches

 Patrick Bubb                              Former Comptroller of Customs 

 Emmanuel Duncan                  Private Sector 

 Alisha Thomas                           Secretary                                                        
Please be advised all matters should be sent to Ms. Alisha Thomas, Secretary to the Customs Appeals Commission, Financial Complex Carenage St. George or This email address is being protected from spambots. You need JavaScript enabled to view it..
Ms. Thomas can also be contacted at 440-6843.
This email address is being protected from spambots. You need JavaScript enabled to view it.