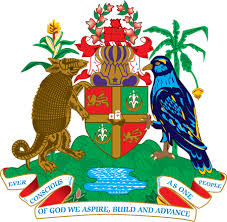 NO. 68/2014                      DATE: October 30, 2014
GRENADA CUSTOMS & EXCISE DIVISION
LAUNCHES INTRANET SERVICE
___________________________________________________
ST. GEORGE'S, GRENADA, Thursday, October 30, 2014:  The Grenada Customs and Excise Division, of the Ministry of Finance and Energy, is pleased to announce the launch of its Intranet Service.
 An Intranet is a computer network that uses internet technology to share information within an organization.   
The Intranet is the Division's own private website which is designed to help the Officers and their Supervisors perform their jobs more efficiently by enhancing the existing communication across the Customs' Network. This will lead to improved productivity, reduction of cost, and a platform providing a common knowledge base and storage area for all the staff at the Customs Division. These benefits will assist the Division in achieving Government's mandate to reduce non personnel expenditure by at least 20% since, through the Intranet, all documents will be shared electronically on a single portal, thereby obviating the need for printing.
Mr. Gerard James, who is assigned to the Ministry responsible for ICT, provided assistance to the staff of the Management Information Systems (MIS) Unit of the Customs Division in the development of the Intranet service.
The launch of the Intranet Service was held on Thursday, October 30th, 2014, at the MIS Unit/ ASYCUDA World Office, Public Workers Union Building, Tanteen, St. George's.  At the launch, a demonstration was done on some of the key features of the Intranet Service.
Comptroller of Customs