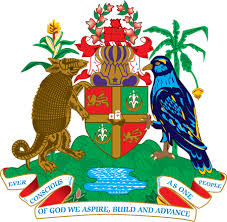 DATE: September 12, 2014   NO. 61/2014
THE NOU TO RECOGNISE INTERNATIONAL DAY FOR THE PRESERVATION OF THE OZONE LAYER
---
ST. GEORGE'S, GRENADA, Friday, September 12, 2014: Grenada, through the National Ozone Unit (NOU) of the Ministry of Finance and Energy, will join the rest of the United Nations, on Tuesday September 16th, 2014, in celebrating International Day for the Preservation of the Ozone Layer. This year will mark twenty-seven (27) years of this initiative.
The 2014 celebrations will be conducted under the global theme: "Ozone Layer Protection: The Mission Goes On".
Grenada, among several parties to the Montreal Protocol on Substances that Deplete the Ozone Layer, will be involved in various activities to recognise and celebrate the day.
Among the activities planned by the NOU are:
Publication of a commemorative message by the NOU. This will be done in the local media;
The Launch of the third round of training for new Refrigeration and Air-conditioning technicians (RAC) in RAC fundamentals;
Distribution of tool kits to students at TAMCC pursuing the Refrigeration and Air-conditioning course, on Tuesday September 16th;
Distribution of public awareness materials on Ozone Layer Protection;
Radio and television interviews highlighting the successes of the Montreal protocol over the last 27 years; and

'Ozone Cool Spot'

- a display in selected businesses in St. George's and Grenville promoting Ozone Friendly, energy efficient products and services
Persons in need of additional information can contact Mr. Leslie Smith of the NOU on telephone number: 435 8708 or via e-mail: This email address is being protected from spambots. You need JavaScript enabled to view it..