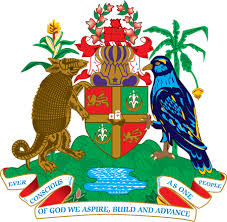 NO. 22/2015                                                   DATE: March 3, 2015
The Central Statistical Office undertakes a Job Openings and Labour Turnover Survey (JOLTS) -Survey of Labour Turnover Skills and Vacancies
_______________________________________

ST. GEORGE'S, GRENADA, Tuesday, March 03, 2015: The Central Statistical Office of the Ministry of Finance and Energy is currently conducting a Job Opening and Labour Turnover Survey (JOLTS). This survey commenced on March 2nd, 2015 and is expected to run for the entire month of March.
The survey is an initiative of the OECS Commission and the International Labour Organisation (ILO), was piloted in St. Vincent and the Grenadines in 2014. The survey instrument was designed by Senior Specialist for Employment and Labour Market Policies at the ILO's office in Port of Spain- Dr. Reynold Simons - and was reviewed at a two-day consultation meeting of OECS Directors of Statistics, held in June 2014 in St. Vincent and the Grenadines.
The JOLTS, also referred to as a Survey of Labour Turnover Skills and Vacancies, is a survey of business establishments, that is developed to address the need for data on total employment, job vacancies, job creation, hires, quits, layoffs, and other separations. A random sample has been drawn from a frame of business establishments in Grenada, Carriacou and Petite Martinique and the JOLTS questionnaire would be administered to each of the selected establishments.   
Through this survey and other labour market information-gathering initiatives, like the Labour Force Survey, the Central Statistical Office is attempting to fill the information gap that presently exists in Grenada. Hence, the survey also aims to generate information to:
ØCompile statistical indicators required for macro-economic analysis and policy design and evaluation,
ØUndertake a comprehensive analysis of the labour market in Grenada as the survey will capture Labour Demand which can be easily compared to the results from the Labour Force Survey, which captures Labour Supply.
ØSupport work in the areas of job search, filling of vacancy, reducing unemployment and the analysis of job-flow within the labour market.
ØStrengthen and maintain Grenada's Labour Market Information System which was launched in March 2014
The findings of the JOLT Survey would benefit a wide range of stakeholders. These include, job seekers, employers, national policy makers, Ministry of Labour, National Training Agency (NTA) and other training institutions, individuals making career choices, students and researchers. In general it will inform and support the operations of Active Labour Market Programmes in Grenada.
 
The benefits and usefulness of the JOLT Survey can only be realized through the full cooperation and participation of the members of the business community. The Ministry of Finance and Energy is therefore asking business establishments who are being sampled to provide honest and accurate data to the enumerators. Be informed that the work of the Central Statistical Office is conducted under the authority of the Statistics Act, No. 30 of 1960 and No. 21 of 1961. Employers and managers are assured that individual names of business enterprises and corresponding details will be kept confidential. The Ministry of Finance and Energy appreciates your cooperation.