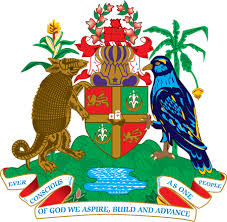 NO. 72/2017                          DATE: 17th November, 2017
GRENADA SECURES
ADDITIONAL US$58 MILLION IN DEBT REDUCTION
 St. George's, Grenada, 17th November, 2017: The Government of Grenada announced today that creditors holding its US$ and EC$ Bonds due 2030 have cancelled a further 30% of the nominal amount outstanding under these instruments. This additional principal write-off of US$58 million for the two bond combined—or 5% of Grenada's Gross Domestic Product (GDP)— completes the 50% principal reduction agreed as part of the country's commercial debt exchange in November 2015.
As per the terms and conditions of the US$ and EC$ bonds due 2030, the additional debt write-off announced today was triggered by Grenada's successful completion, in May 2017, of the sixth and final review under its Extended Credit Facility (ECF) from the International Monetary Fund (IMF). It marks the second and final instalment of debt reduction agreed between Grenada and its bondholders in November 2015.  
The Prime Minister and Minister of Finance of Grenada, Dr. the Rt. Hon. Keith Mitchell, said, "Today's write-off is incredibly important for Grenada. It not only allows us to reduce our debt-to-GDP ratio down to almost 70% from a level of over 108% at the point at which my administration took office, but it also highlights—quite vividly—the good that can come when a country comes together and shows resolve in pushing through tough but much-needed reforms. I wish to thank our creditors for their support for Grenada as it works to transform its future."
The successful completion of the ECF also paves the way for an additional principal reduction of over US$1 million, to be effected in December 2017, in relation to the restructured indebtedness owed to the Republic of China Export-Import Bank.
As stated in the IMF's sixth review of Grenada's ECF, the country exceeded its overall fiscal correction target for the life of the program by 1.5% of GDP, and is forecast to reduce its public debt-to-GDP ratio to 60% by end-2019, well ahead of the regional target date of 2030.