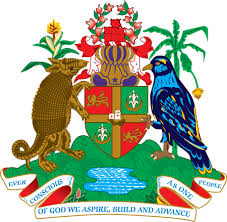 NO. 51/2016                           DATE: September 16, 2016
2017 BUDGET PREPARATION PICKS UP PACE AS DATE IS SET FOR BUDGET PRESENTATION
ST. GEORGE'S, GRENADA, Friday, September 16, 2016: The Ministry of Finance and Energy will, next week, continue its consultations as part of the preparations for the presentation of the 2017 National Budget.
On Monday, September 19th and Tuesday September 20th the Ministry will meet with Civil Society (Churches, NGOs) and Unions, respectively. All meetings will be held at the Ministry of Finance Conference Room.  
So far, the Ministry has met with the members of the Agricultural and Fishing sectors and the Business Community, including the Employers' Federation.  The consultations have been very engaging and many interesting and practical suggestions have been put forward. The Government will be assessing the suggestions to determine what is practical to implement in 2017 and what may require further research and analysis.
Consultations are being planned with other stakeholders including stakeholders in Carriacou and Petit Martinique. The dates for these consultations will be announced shortly.
The Ministry is also currently engaged in consultations with the other Ministries and Departments throughout the Public Service.
Government plans to present the Budget on Friday. November 25th, 2016.