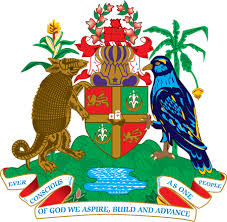 NO. 15/2016 DATE: March 17, 2016
INCOME TAX FILING AND PAYMENT DUE ON MARCH 30th DUE TO LEAP YEAR
ST. GEORGE'S, GRENADA, Thursday, March 17, 2016: Further to Press Release no13/2016, dated Wednesday, March 9th, 2016, the Inland Revenue Division of the Ministry of Finance and Energy wishes to advise that as a result of this year being a "leap year", the due date for filing Income Tax Returns is Wednesday, March 30th, 2016 (ninety days preceding the end of the fiscal year) and not March 31st, 2016 as was previously announced. The IRD apologies for all inconveniences caused in this regard.
The Inland Revenue Division encourages anyone who has not received their Income Tax Forms to visit our website at www.ird.gd and download same.
The public is reminded that the Annual Stamp Tax submission is due on March 31, 2016. Persons who have not yet received their forms can visit the main office in the Financial Complex, Carenage, St. George's.
The Division looks forward to continued partnership in 2016 with the taxpaying public as it strives to improve compliance that will ultimately contribute to the sound and economic well being of all citizens.
Comptroller
Inland Revenue Division