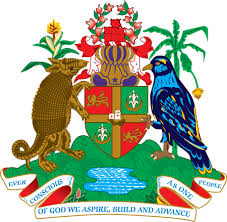 NO. 76/2016                              DATE: December 13, 2016
REGISTRATION AMNESTY
ST. GEORGE'S GRENADA, Tuesday, December 13, 2016: As announced by Prime Minister and Minister of Finance Dr. the Rt. Hon. Keith Mitchell in his presentation of the 2017 Budget, the Government is giving an opportunity to business owners who have not yet registered their business with the Inland Revenue Division (IRD) to do so without the application of the registration penalty. 
The penalty for failing to register with the (IRD) is two thousand, five hundred dollars (EC$2500.00). A Registration Amnesty will run for three months from January 1st – March 31st, 2017.
The Inland Revenue Division wishes to encourage all unregistered business owners to take advantage of this opportunity.
For further information contact Mrs. Kareen Alexander on 440-3556 or email us at This email address is being protected from spambots. You need JavaScript enabled to view it. .