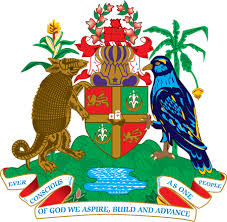 NO. 141 /2019                                                                                        DATE: March 21, 2019
EXPECT LONGER LINES AT IRD IN THE UPCOMING DAYS
The Inland Revenue Division (IRD) wishes to advise the public to expect longer lines at its office at the Financial Complex, Carenage, St. George 's in the coming days.
This is due to the upcoming deadlines for filing and payment of the respective taxes, Personal Income Tax (PIT), Corporation Income Tax (CIT) and Annual Stamp Tax (AST) and Motor vehicle license.
Persons in the outer districts are encouraged to use the District Revenue Offices in their parish to file and also make payments.
Please also note that officers from the Inland Revenue Division will be in the respective District Revenue Offices on the following days to assist taxpayers with tax matters including queries, business registration, and objection to property taxes as well as payment and filing assistance.  
Gouyave, St John    -  The last Tuesday of every month
Sauteurs, St Patrick  -  Wednesdays
St David                     -  Wednesdays
Victoria, St Mark       -  Thursdays
Grenville St Andrew  -  Fridays
Taxpayers who do not meet the deadline of April 1, 2019, will be required to pay late filing penalties and added interests on a monthly basis as long as failure to file continues.
Late Filing Penalty Regime:
$500 plus $100 for every month the failure to file continues or
5% plus 1% for every month for which failure to file continues whichever is greater.
Comptroller
Inland Revenue Division