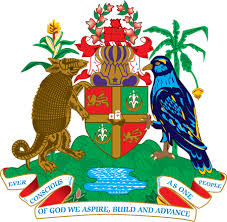 DATE: May 23, 2014 NO. 40/2014
ICT Fair to highlight the
importance of ICT in the Production and Dissemination of Statistics
---
ST. GEORGE'S, GRENADA, Friday, May 23, 2014: The Central Statistical office in collarboration with the CARICOM Secretariat extends an invitation to the general public to an ICT Fair on 26th- 28th May 2014 at the Radisson Grenada Beach Resort, Grand Anse, St. George's, (at the Convention Centre) from 9am to 3pm each day.
This Fair is being held as one of the supporting activities of a High Level Forum on Statistics which is hosted by the Government of Grenada and the CARICOM Secretariat under the theme "A data revolution for sustainable development, with a new international initiative to improve the quality of statistics and information available to citizens". This Forum seeks to promote high-level commitment to the strategic development of statistics at the highest levels of CARICOM and coherence with the strategic direction of the Community.
The ICT Fair is being held mainly to recognise the importance of ICT in all phases of statistical production and dissemination. There have been significant improvements in data collection, data capture, processing, cleaning, storage, analysis and dissemination as a result of improvements in technology. The purpose of the ICT fair is to demonstrate practical applications in the production and use of statistical data. Please come and see the items on display and various demonstrations from DIGICEL, FLOW, LIME, The Computer Store, The Nature Conservancy, and the Central Statistical Office.
Please contact the Central Statistical Office at 440-1369 to for more information.