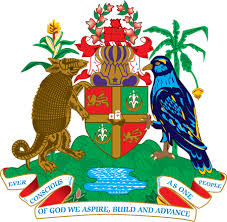 DATE: May 13, 2014   NO. 35/2014
INLAND REVENUE DIVISION EXTENDS OPENING HOURS
---
ST. GEORGE'S, GRENADA, Tuesday, May 13, 2014: The Inland Revenue Division of the Ministry of Finance and Energy hereby informs the general public that in an effort to meet the needs of all taxpayers, the main Cash Office located at the Financial Complex, Carenage, St. George's, will open from 7:30am – 3:00pm on Wednesday, May 14th and Thursday, May 15th 2014.
This decision was made to facilitate payments of taxes and licences, in particular, the Motor Vehicle Licence for single registration letter numbering from 5001-7500 and plural registration letter numbering from 501-750, which is due on Thursday 15th May 2014.
The Division wishes to advise the general public that all other functional areas of the Office will operate normal working hours. (8am – 4pm)
This extended operating hours of the Cash Office does not include the District Revenue Offices.
The Cash Office will resume its normal operations (8am – 3pm) on Friday, 16th May 2014.
For more information contact:
Ms. Chinnel G Andrews
Public Relations Officer
Inland Revenue Division
Tel: 440-3556/435-6853
Fax: 440-6621
Email: This email address is being protected from spambots. You need JavaScript enabled to view it.
           Or This email address is being protected from spambots. You need JavaScript enabled to view it.
COMPTROLLER (Ag)
INLAND REVENUE DIVISION
MAY 2014