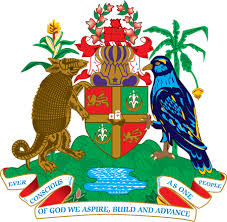 IRD TO MEET WITH USED VEHICLE DEALERS
St. George's Grenada, September 17, 2018: Cognizant of the number of Used Vehicle Dealers operating in Grenada, the Inland Revenue Division (IRD), of the Ministry of Finance, will be meeting with persons involved in the trading of Used Vehicles.
The meeting will be held on Thursday, September 20th, 2018, at the Inland Revenue Division (Training Room), Ministry of Finance of Finance Conference Room, commencing at 10:00 am.
The main aim of this meeting is to educate all Used Vehicle Dealers of their obligations with the IRD. The IRD encourages all Used Vehicle Dealers to attend this important meeting.
For further information, please contact Mr. Randy Boyke-Cadet, Deputy Comptroller (Headquarters) - Inland Revenue Division, Ministry of Finance and Energy at 435-6945/6
Please be guided accordingly.
COMPTROLLER
INLAND REVENUE DIVISION