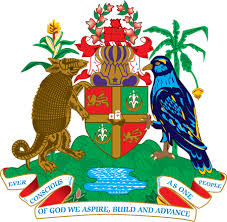 NO. 25/2015                                                    DATE: March 17, 2015 

CIVIL SOCIETY NOW FULLY REPRESENTED ON THE CSP 
_______________________________________

ST. GEORGE'S, GRENADA, Tuesday, March 17, 2015: The Committee of Social Partners (CSP) held its 19th meeting on March 6th, 2015.
At that meeting, the CSP welcomed two new members representing the civil society organisations namely, Mrs. Gloria Payne-Banfield from Grenada National Organisation of Women (GNOW) and Mr. James Nicholas from the Southern Fishermen Cooperative.
The CSP meets on a monthly basis and is made up of representatives of the Grenada Trades Union Council, the Grenada Private Sector Organisations, faith-based organisations, Civil Society organisations and the Government.  The CSP is chaired by the Prime Minister, Dr. the Rt. Hon. Keith Mitchell. The CSP is part of Government's effort to broaden participation and develop an inclusive approach to Governance. This approach is new and represents a commitment by Government to the widest possible dialogue and consultation in nation building.
The CSP officially signed a Social Compact on January 13th, 2015; an historic feat.