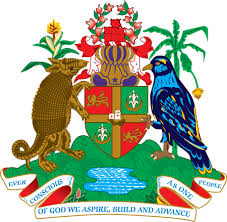 NO. 64/2016                        DATE: October 18, 2016
SOCIAL PARTNERS PROVIDE FEEDBACK ON THE WAY FORWARD AFTER THE HOMEGROWN PROGRAMME
ST. GEORGE'S GRENADA, Tuesday, October 18th, 2016: Following from a meeting on September 29th, 2016, The Committee of Social Partners, led by Prime Minister Mitchell, held its 2nd joint review of the Homegrown Structural Adjustment Programme, on Friday, October 14th, 2016.
 Friday's meet sought to continue the discussions on the Homegrown Programme, scheduled to come to an end in December 2016, and to receive feedback from the partners on the areas that should be maintained, tweaked or removed altogether.
The suggestions received have been very comprehensive and of high quality. Generally, the partners have called on Government to provide some form of tax relief; maintain or increase spending on the social safety net programmes and housing; continuation of the social partnership and broadening of same to include youth
representation and broadening of the scope of the monitoring committee to beyond the review of monthly reports among others.
Prime Minister Mitchell
was very satisfied with the level of the discussions and expressed willingness
to take a number of a number of the suggestions on board. As he stated,
"this engagement demonstrates Government's willingness to strengthen national unity on matters of national importance."