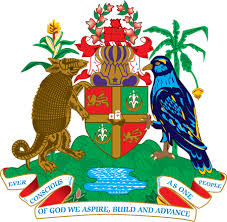 NO. 133 /2018                                                    DATE:September 6, 2018
IRD ENCOURAGES LIQUOR DEALERS AND REFRESHMENT HOUSE OPERATORS TO PAY LICENCE FEES

All business persons who wish to Liquor dealers, Refreshment House operators: restaurants, snackette, eatery or any other business of a similar nature, are required to obtain a Refreshment House Licence which has to be renewed annually on or before the 7th January.
The Inland Revenue Division (IRD), of the Ministry of Finance, is concerned about the number of Liquor Dealers and the Refreshment House Operators who are not in compliance.
The IRD hereby notifies Liquor dealers and Refreshment House operators, who are not paying the license fees that they should rectify their status and bring their license payments up to date. This should be done no later than September 14th, 2018.

The IRD will be working closely with the Royal Grenada Police Force (RGPF) to encourage compliance.
Please be guided accordingly.


COMPTROLLER
INLAND REVENUE DIVISION