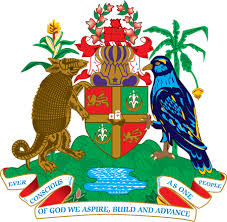 NO. 96/2018          DATE: 28th March, 2018
LAST CALL FOR TAXPAYERS TO FILE AND PAY TAXES


This is the final week for filing and payment of Personal Income Tax (PIT), Corporation Income Tax (CIT) and Annual Stamp Tax (AST) at the Inland Revenue Division (IRD).

The IRD reminds taxpayers to file and pay these taxes by Thursday March 29th this is to avoid taxpayers from sending in their returns after the deadline.

Failure to file and pay by the due date will result in a penalty of $500 plus $100 for every month failure to file continues or 5% of the amount of tax owing plus 1% for every month failure to file continues, whichever is greater.

Employees whose employers have deducted tax from their salary or wages are also required to file on an individual basis.

Owners of motor vehicles are reminded that their payments are also due for vehicle registration numbers - 251 to 500 with Plural Letters and 2501 to 5000 with Single Letters.
For further information, please contact Ms Kareen Morain-Alexander, Public Relations Officer of the IRD, at 435-1905 or 440-3556 or email us at This email address is being protected from spambots. You need JavaScript enabled to view it..
Comptroller
Inland Revenue Division