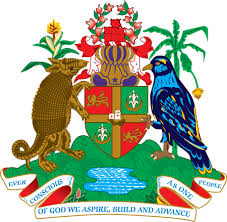 NO. 40/2016
DATE: August 15, 2016
ONLY A FEW MORE DAYS BEFORE PENALTY AND INTEREST
CHARGES ARE APPLIED TO PROPERTY TAX
ST. GEORGE'S, GRENADA, Monday, August 15, 2016: Property Tax Owners are reminded that
there are only a few more days remaining to pay their property tax before the penalty and interest
charges will be applied. Monday, August 29th, 2016 is the last day for payment in order to avoid the
20% penalty for the current year.
Please note that if the tax remains unpaid after the due date, in addition to the penalty, interest will be charged on
the outstanding balance at a rate of 1.5% from September 1st and every month thereafter, until the balance is paid.
Tax payers are encouraged to pay their taxes online through the Ministry's online portal: www.eservices.gov.gd
(Please use Chrome or Firefox platform) to avoid any long lines at the Cash Office at the Ministry of Finance.
Please log on to www.ird.gd and under the services category, click on publications to find the E-User Registration
Brochure for steps on how to register to pay online.
Please remember that taxes can also be paid at the District Revenue Offices (DRO) located in each parish.
For more information persona can call the Inland Revenue Division on 440-3556 to speak to a Taxpayer
Service Representative or email the IRD at This email address is being protected from spambots. You need JavaScript enabled to view it..