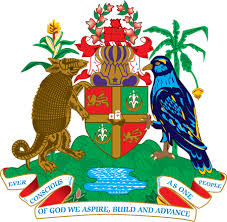 DATE: March 27, 2014   NO. 23/2014 

GOVERNMENT AND DIGICEL SIGN AGREEMENT FOR INSTALLATION OF ELECTRONIC TRACKING SYSTEM DEVICES IN ALL GOVERNMENT VEHICLES
---
ST. GEORGE'S, GRENADA, Thursday, March 27, 2014: The Government of Grenada and DIGICEL, on Tuesday March 25th, 2014, signed the Agreement to install Electronic Tracking System devices (GPS) in all Government vehicles. DIGICEL won a bidding process for this undertaking.
The installation of the devices will commence shortly with the vehicles assigned to the Ministry of Finance and Energy followed by those assigned to the Ministerial Complex and the Royal Grenada Police Force. It is expected that GPS devices will be installed in all Government vehicles by June 2014.
The implementation of the GPS is consistent with Government's stated policy of reducing waste in Government at all levels and forms part of the Expenditure Reduction Measures announced in the 2013 Budget and reinforced in the 2014 Budget. Government has set itself a target of reducing all non-personnel expenditure by at least 20%.
Signing on behalf of the Government of Grenada was Mr. Timothy Antoine, Permanent Secretary in the Ministry of Finance and Energy. Mr. Justin Boylan, Business Solutions Sales Manager, signed on behalf of DIGICEL.