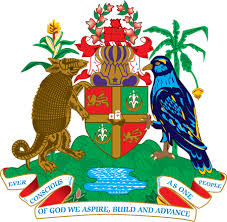 DATE: September 24, 2014   NO. 64/2014
GRENADA MOVING EARLY TO SECURE
THE GAINS OF THE HOMEGROWN PROGRAMME
---
ST. GEORGE'S, GRENADA, Wednesday, September 24, 2014: The general public is hereby invited to a seminar on Fiscal Rules scheduled for Thursday, September 25, 2014 (tomorrow) at the Ministry of Finance Conference Room from at 2 pm.
Under the Homegrown Programme and the Letter of Intent signed with the International Monetary Fund, the Government of Grenada intends to seek parliamentary approval for fiscal responsibility legislation by the end of 2014. The key focus is on expenditure control.
To this end, a team from the International Monetary Fund is currently in Grenada, at the request of the Government of Grenada, to assist with the development of Fiscal Responsibility Legislation.
The team consists of Ms. Elsie P. Addo Awadzi, Senior Counsel, Legal Department, IMF and Mr. Steven Symansky, Fiscal Rules Expert.
At the end of the mission, the team will present a draft Fiscal Responsibility law to the Ministry of Finance for consideration and further consultation.
The seminar is open to all and participants are expected to include members of the Homegrown Programme Monitoring Committee.
Members of the media are welcomed to attend and cover the seminar.
The Ministry apologises for the unavoidably late notice.