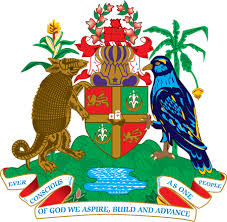 FINAL RGSM AUCTION RESULTS FOR 2019
GOVERNMENT OF GRENADA, 27th September 2019: The Government Grenada held its final 91-days, EC $15.0 dollars, Treasury Bill, for the 2018-2019 season. The government expected nothing less than a continuation of its stellar performance on the Regional Government's Securities Market (RGSM), as evidenced in the previous   91-days auctions for this year.
The auction of the T-Bill closed with an under-subscription of EC $1.95 million dollars i.e only EC $13.05 million was taken up by the investors at an interest rate of four percent (4%) as compared to previous rates below two percent (2%).
An immediate investigation of these results revealed that one of the Broker/Dealers, holding bids which would have resulted in an oversubscription was unable to participate in the auction due to connectivity issues.
The securities were competitively auctioned and continue to reflect the value of the Government's T-Bills and Bonds through the market mechanism of supply and demand.
The Government of Grenada remains committed to the development of the RGSM through active participation on the RGSM, fruitful engagement with brokers and investors and the most transparent and timely sharing of all pertinent information.
END…