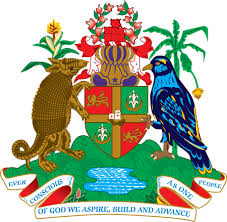 NO. 38/2016 DATE: August 3, 2016
CALL FOR FEEDBACK/COMMENTS ON
OECS REGIONAL TOURISM COMPETITIVENESS PROJECT
ENVIRONMENTAL AND SOCIAL MANAGEMENT FRAMEWORK (ESMF)
ST. GEORGE'S, GRENADA, August 3, 2016: The Governments of Grenada, Saint Vincent and the Grenadines, and Saint Lucia are collaborating with the World Bank to implement a Tourism Competitiveness Program with the objective to lay the foundation to improve the competitiveness of the tourism sector in the OECS region through (a) increasing tourism spending at selected pilot program locations in each of the participating countries; (b) establishing a strategic approach to tourism development; (c) facilitating the movement of people among participating islands, using existing ferry systems; and (d) supporting better quality of services in the tourism sector.
In Grenada, among other things, the program will finance physical infrastructure including the improvement/ rehabilitation of the historic site of Fort George.
A prerequisite for obtaining funding for the Project is the preparation of an Environmental and Social Management Framework in accordance with the World Bank's Policy guidelines on Environmental and Social Safeguards, as well as Local Laws and Procedures. This Framework will then guide the project management team during project implementation to ensure that all environmental and social concerns are adequately addressed.
A draft copy of the Environmental and Social Management Framework is now available to the general public for feedback and comment at the following link:
http://www.gov.gd/egov/docs/o ther/draft-esmf-rpf.pdf
Public responses could be made electronically and by mail at the following addresses by August 19th, 2016:
Electronically
(1) This email address is being protected from spambots. You need JavaScript enabled to view it.
(2) This email address is being protected from spambots. You need JavaScript enabled to view it.,
by mail to the following addresses
(1) The Project Coordinator
Project Coordination Unit
Ministry of Finance
P.O. Box 3786
Botanical Gardens
Tanteen
St. George's
GRENADA
(2) Permanent Secretary
Ministry of Finance
Ministerial complex
The Carenage
St. George's
GRENADA