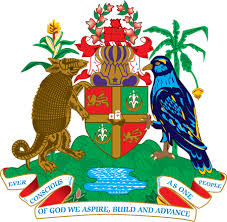 NO. 76/2017                          DATE: 22nd November, 2017
KITE FLYING - A MAJOR ISSUE FOR LIDAR TOPOGRAPHICAL SURVEY
ST. GEORGE'S, GRENADA 22nd November, 2017: The public is hereby advised that the Lidar Topographical Survey of Grenada, Carriacou and Petite Martinique which started on November 9, 2017 is nearing completion. 
However, the company is experiencing difficulty in effectively accessing certain areas due to the flying of kites along the flight path.
Persons in Mardigras, Grenville, LaFilette, Mt. Horne, Sauteurs, Mt. Rich and surrounding areas are especially required to take note.
To this end, the Government of Grenada is kindly requesting that the flying of kites in these areas be discontinued immediately. The Topographical Survey is expected to be completed, by the end of this week ending November 25th 2017.
We would appreciate maximum compliance in this regards, to facilitate the successful completion of this important exercise.
Please be guided accordingly.