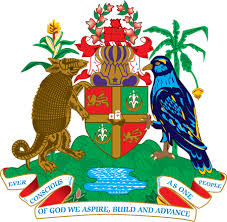 NO. 24/2015                                                      DATE: March 11, 2015
REFRIGERATION AND AIR-CONDITIONING TRAINING IN
CARRIACOU

_______________________________________
ST. GEORGE'S, GRENADA, Wednesday, March 11, 2015: The National Ozone Unit (NOU) of the Energy Division, Ministry of Finance and Energy, continues to create opportunities for persons interested in the refrigeration and air-conditioning sector. Having already completed three very successful training sessions in Refrigeration and Air-conditioning Fundamentals in  Grenada (two in St. George's and one in St. Mark), over the last eighteen (18) months, the NOU took  its training to the sister isle of Carriacou, on March 9th. 2015.
From March 9th – 20th, 2015, twenty-two (22) persons will be participating in the training in Carriacou. Among them are four (4) females and one (1) male from Petite Martinique.    The training is being facilitated by the National Ozone Unit's certified trainer, Mr. Henry Frederick and involves both theoretical and practical components. This training was organized in consultation with the non-governmental organization, GRENCASE, and formed part of the capacity building component of Grenada's Hydrofluorocarbon (HCFC) Phase out Management Plan (HPMP) for phasing out Ozone Depleting Substances under the Montreal Protocol. Funding was made available by the Multilateral Fund for the implementation of the Montreal Protocol through United Nations Environment Programme (UNEP) as the implementing agency.
In a short opening ceremony on Monday March 9th, at the Resource Centre, Hillsborough, National Ozone Officer, Mr. Leslie Smith, was among officials who addressed the participants. Mr. Smith in his presentation outlined to the participants the link between the National Ozone Unit and the Refrigeration and air-conditioning sector. He also reiterated the need for persons to get involved in the sector because of the demand for the services on the island and the shortage of local technicians. Mr. Smith also gave special recognition to the four females who were participating in the training. 
Persons at the opening ceremony included representatives from GRENCASE and the Ministry of Carriacou and Petite Martinique Affairs.