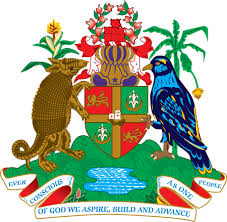 NO. 39/2016 DATE: August 10, 2016
LAUNCH OF 2017 BUDGET PREPARATION PROCESS
ST. GEORGE'S, GRENADA, Wednesday, August 10, 2016: The Ministry of Finance and Energy will tomorrow, Thursday, August 11th, 2016, launch the start of the 2017 Budget Planning process with its Annual Budget Retreat at the Grenada Trade Centre Annex, starting at 10:00 am.
The Objectives of the Retreat are:
1. To present and discuss Government's strategic direction and priorities for the 2017 Budget. This will be presented by Dr. the Right Hon. Keith C. Mitchell, Prime Minister and Minister for Finance
2. To present the 2016 mid-year Economic and Fiscal Report;
3. To present the 2016 Budget Results Matrix;
4. To discuss the 2017 Budget Framework Paper and Medium Term Economic and Fiscal Strategy (MTEFS);
5. To provide guidance on the process for the presentation of the 2017 Budget.
Participants are expected to include, all Government Ministers, the Cabinet Secretary, Permanent Secretaries, Heads of non-Ministerial Departments, Finance Officers and Planning/Project Officers.
Members of the Media are invited to cover the opening of the Retreat.