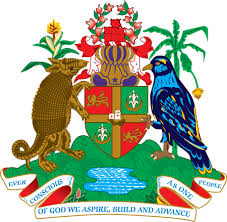 NO. 05/2016 DATE: January 26, 2016
MINISTRY OF FINANCE AND FINANCE OFFICERS DISCUSS IMPLEMENTATION OF BUDGET 2016
ST. GEORGE'S, GRENADA, Tuesday, January 26, 2016: On Friday January 22nd , 2016, Staff of the Budget Unit of the Ministry of Finance and Energy, held a working session/meeting with Administrative Officers (Finance Officers) and Project / Planning Officers of all Ministries and Departments throughout the Government Service.
The objective of the session was to discuss the guidelines for the implementation of the 2016 Budget to ensure successful execution and achievement of targets.
he session was held at the Grenada National Stadium Media 1 Conference Room. A total of Thirty – five (35) officers attended the meeting.