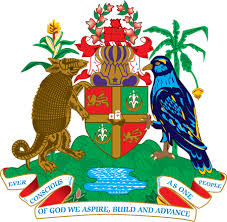 DATE: March 17, 2014 NO. 19/2014
IRD HEADS TO CARRIACOU AND PETITE MARTINIQUE
---
ST. GEORGE'S, GRENADA Monday, March 17, 2014: The Ministry of Finance and Energy wishes to adviseTaxpayers and the general public of Carriacou and Petite Martinique that a team of Tax Officers will be in Carriacou and Petite Martinique from Monday, March 17th to Thursday, March 20th, 2014.
As part of their visit, the Officers will be conduct field visits; assist taxpayers in completing their returns and address tax queries. The Officers will also hold a meeting with the farmers on Wednesday, 19th March at the Resource Centre from 5:00pm.
Additionally there will be a Taxpayer Service Desk at the District Revenue Office in Carriacou on Tuesday, 18th March between the hours of 9:00am to 3:00pm.
Taxpayers are urged to take advantage of these services, to address any queries or concerns and to seek clarification on tax matters.