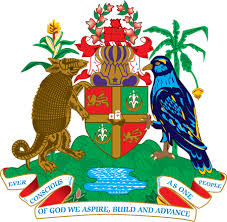 NO. 142 /2019                                                          DATE: March 25, 2019
GOVERNMENT TO CONVERT CSO INTO A NATIONAL STATISTICS INSTITUTE
Government is solidifying its plans to convert the Central Statistics Office (CSO) into a National Statistics Institute that is independent and highly professional in the coordination of the data collection activities within National Statistical Systems.
Prime Minister and Minister for Finance Dr. the Rt. Hon. Keith Mitchell in meeting with the Division recently reiterated that since the correct data is critical to the decision-making process, the transition to an institute represents a win-win situation.
The Central Statistical Office (CSO) has already begun to put measures in place to increase the range and scope of the statistical data that it produces with the aim of expanding its reach to the public and private sectors locally, as well as regional and international organizations.
A proposal for the establishment of the Statistics Institute is currently being reviewed and will be submitted to Cabinet, while further consultation with key stakeholders, will get underway in due course.
The establishment of the institute would be in keeping with the United Nations fundamental principles of official statistics and the CARICOM code of good statistical practices. The benefits will include a higher level of independence, improved timeliness, data quality and analysis, factors that are expected to inspire even greater public confidence in the data being produced.
According to Dr. Mitchell, who is a statistician by profession, historically, not enough attention has been placed on the development of the Statistics Division. The Grenadian leader believes that a renewed focus on data specific planning will direct Government's attention to areas of national priorities: centralization of services to cater to the needs of the citizenry, employment creation, health care and other essential service elements of government's fundamental responsibility to provide opportunities for its people, critical to national development.
Dr. Mitchell said incorporating statistics and data analysis into the school system, to generate interest and develop the requisite skills in this area from an early age, is key to realising the importance of this field to the overall development of the country.
The Statistics Division is currently conducting quarterly labour force surveys for the first time and is also engaged in assessments to revise the Consumer Price Index (CPI) basket of goods and services.
The Prime Minister continues his staff engagement exercise with the next scheduled meeting with the Inland Revenue Division (IRD) inext week.
End...