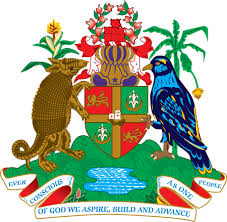 NO. 60/2016                           DATE: October 5, 2016
GOVERNMENT, SOCIAL PARTNERS AND MONITORING COMMITTEE HOLD JOINT MEETING ON WAY FORWARD FOR HOMEGROWN PROGRAMME
ST. GEORGE'S, GRENADA, Wednesday, October 05, 2016:   On Thursday, September 29th, 2016, the Ministry of Finance and Energy, led by Prime Minister Mitchell, held a joint meeting with the Committee of Social Partners and the Homegrown Programme Monitoring Committee to discuss the way forward after the Homegrown Programme officially comes to its natural end on December 31st, 2016.
The meeting was in keeping with Prime Minister Mitchell's commitment to have the Social Partners involved in the decision making process as it relates to the Homegrown Programme. He is quoted as saying:  "they were a part of the process at the beginning of the Programme and they have been involved and updated throughout the life of the Programme; therefore, it is only fitting that they should be involved in the decision making process as to what will take place at the end of the Programme".
The stated objectives of the meeting were:
1.      To assess the performance of the Homegrown Structural Adjustment Programme
2.      To discuss which aspects of the Programme should continued/discontinued
3.      To determine the way forward after the end of the Programme.
The meeting saw a detailed presentation by the Acting Permanent Secretary of the Ministry of Finance and Energy, Mr. Mike Sylvester, on all elements of the Programme. Mr. Sylvester took the time to highlight all targets set and the extent to which they have been met with explanations for the areas where these targets may have been surpassed or where shortfalls exist. The attendees got the opportunity to ask questions and raise concerns on various issues.
At the end of the meeting it was decided that the Social Partners will discuss the presentation made by the Ministry and the various issues raised with their constituents, and that all parties will meet again in mid-October to make rationalise the aspects of the Programme which should be relinquished and/or kept after the official end of the Programme.