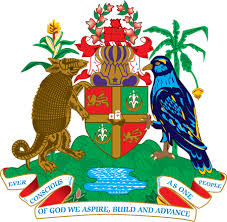 NO. 78/2017                       DATE: 05th December, 2017
INCREASED INVESTOR CONFIDENCE IN GRENADA LEADS TO OVER-SUBSCRIPTION OF EC$48.56 MILLION IN TREASURY BILLS
The Government of Grenada is reaping positive results on the Regional Government Securities Market (RGSM) due to increased investor confidence.
On November 29, 2017, the Government issued an EC$20.00 million, 365 day 'Treasury Bill', which was oversubscribed by EC$18.19 million at a reduced interest rate of 3.0%.
Additionally, an EC$15 million 91 day Bill, was issued on 1st December, 2017; which was also oversubscribed to the tune of EC$30.37 million at an even lower interest rate of 2.5%.
Due to the high demand by investors both securities were competitively auctioned resulting in 17 bids for the 365 day 'Bill' and 21 bids for the 91 day 'Bill'.
These successful auctions are a direct result of local, regional and international confidence in the management of Grenada's finances, as a consequence of the just completed, Home Grown Structural Adjustment Program, undertaken by the Government of Grenada.