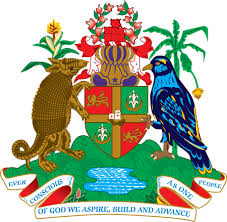 NO. 36/2016 DATE: July 29, 2016
Postponement of the Asycuda World Single Window Implementation.
ST. GEORGE'S, GRENADA, Friday July 29th, 2016: The Ministry of Finance regrets to inform the general public that the planned launch of the Single Window Module (License Module) of the Asycuda World System involving the Ministries of Agriculture, Health and the Royal Grenada Police Force (Government Agencies) in collaboration with the Grenada Customs & Excise Division has been delayed until further notice.
In this regard, paper copies of import licenses will continue to be issued by the Government agencies, and accepted by the Grenada Customs & Excise Division.
The Ministry is committed to the implementation of the Single Window, and wishes to reiterate that when implemented, the new automated procedures will improve customs operations and enhance trade facilitation which in turn will support increased economic activities in the country.
The Ministry regrets all inconveniences caused.
For further enquires please call the Customs Division at 1 (473) 440- 2239/40.