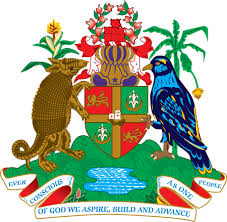 NO. 38/2015 DATE: April 29, 2015
GRENADA TO PARTICIPATE IN EXPO IN MILAN, ITALY
ST. GEORGE'S, GRENADA, Wednesday, April 29, 2015: From May 1st to October 31st, 2015, Grenada's products and services will be on display at the World Expo in Milan, Italy. Having signed the Economic Partnership Agreement (EPA) in 2008, there are opportunities for Grenada to engage in market research and look for market opportunities to enter the European Market.
Preparations for the Expo started two years ago with a planning committee comprising of representatives from the Grenada Industrial Development Corporation (GIDC), Grenada Tourism Authority, Ministry of Culture and Ministry of Foreign Affairs.
The Milan Expo Committee is providing financial assistance to individual CARICOM member states through the CARICOM Secretariat in Guyana. As was done previously, World Expo CARICOM will participate in one Pavilion with countries having their individual booths within the Pavilion
The financial assistance provided by Italy covers:
- Construction and furnishing of the CARICOM Pavilion
- Operating cost of the exhibition space
- Support for CARICOM national day
- Promotion and communication
- Logistics (cost of shipment of exhibits)
- Design and printing of promotional material
- Cost for (4) booth attendants
Grenada will be promoted as a tourist destination and the Pure Grenada Brand will be highlighted as one of the uniqueness of Grenada. A key highlight of the booth will be the Chocolate made in Grenada and Grenada's Nutmegs. The Grenada Industrial Development Corporation investment portfolio will also be promoted.
As part of Grenada's preparation, meetings were held with the GIDC; the Grenada Nutmeg Association; the Grenada Cocoa Association; Port Louis Marina and various other manufacturers and service providers.
Grenada will be represented by Mrs. Shanta Williams Cox, Grenada's Expo Coordinator, along with Mrs. Tracy Garette Baptiste and Mr. Atkinson Cadore, as Booth Attendants.
Over 140 and forty countries are scheduled to participate and millions of people are expected to visit the Expo over the six month period