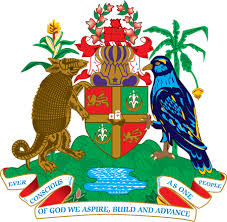 NO. 69/2015 DATE: September 15, 2015
REVISED DRAFT ELECTRICITY REFORM LAWS PUBLISHED –
CALL FOR FURTHER COMMENTS
ST. GEORGE'S, GRENADA, Tuesday, September 15, 2015: The public is hereby invited to review and provide further comments on the following draft laws:
Revised Draft Electricity Supply Bill (ESA)

Public Utilities Commission Bill (PURCB)
It may be recalled that a National Consultation on Electricity Reforms was held on February 25th, 2015. At that consultation, the Draft Electricity Supply Bill and the Summary of Public Utilities Regulatory Commission Bill were presented and discussed and the general public was asked to submit comments. Following this round, additional consultations with stakeholders, including the Private Sector, were held in July 2015.
This current phase is the third round of consultations on the draft ESA. The regulations are currently being prepared and will be circulated when they are completed.
The Government of Grenada urges persons to review the documents and submit their comments to the Ministry of Finance and Energy by Thursday October 15th 2015. This call is for all Grenadians, home and abroad, including persons who participated in the national consultation on February 25th, 2015.
The revised draft ESA and PURCB can be found at http://gov.gd/egov/docs/legislations/draft-electricity-supply-bill-8-2015.pdf and http://gov.gd/egov/docs/legislations/public-utillities-regulatory-commission-bill.pdf respectively. The documents can also be obtained from the Ministry by sending an email to This email address is being protected from spambots. You need JavaScript enabled to view it. or by calling the Ministry at (473) 435-0057.
Comments on the documents can be submitted to the Ministry by sending an email to This email address is being protected from spambots. You need JavaScript enabled to view it. or by submitting written comments to the Ministry for the attention of the Permanent Secretary.
All Grenadians are invited to be a part this process, as the issue of electricity affects everyone – households, hotels, businesses, Government. It is a development issue with implications for the growth and the creation of much needed jobs.
Government plans to table the Bills in Parliament before the end of 2015.