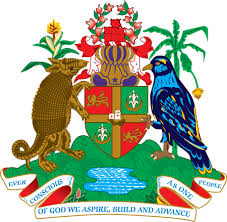 NO. 51/2015                                                    DATE: June 25, 2015
GRENADA DEMANDS REMOVAL FROM EU BLACKLIST OF TAX HAVENS
ST. GEORGE'S, GRENADA, Thursday, June 25th, 2015: Grenada is gravely concerned to learn that it has been placed on a blacklist on the basis of submissions made by ten European Union jurisdictions.  This list suggests that the named jurisdictions are not doing sufficient to guard against harmful tax practices.  This list is ill-conceived, ill-informed and lacking in transparency.
To date, Grenada has received two largely compliant ratings by the Global Forum on Tax Transparency and Exchange of Information for Tax Purposes, the international standard setting body for tax transparency.  These ratings were based on an objective assessment of Grenada's legal, regulatory and administrative infrastructure for the exchange of information for tax purposes.  This infrastructure is supported by the signing of 32 Tax Information Exchange Agreements and Double Taxation Agreements, 14 of which are with European Union member countries.  Grenada is also actively working at meeting its deadline of 2016 for the introduction of the Common Reporting Standard for the Exchange of Information.
In additional to the initiatives mentioned above, Grenada has entered into an agreement with the United States' Inland Revenue Service for the exchange of information under the US Foreign Account Tax Compliance Act (FATCA).  Based on objective assessments, Grenada was also recently upgraded by the CFATF to the category of jurisdictions not requiring enhanced supervision.
Of note is the fact that Grenada has never received a request for information for tax purposes under any of its existing tax treaties, or for that matter from any European Union member jurisdictions.
Despite no longer operating as an international financial services centre, Grenada remains committed to the principles of tax transparency and the avoidance of harmful tax practices. Grenada continues to partner with the international community in the fight against harmful tax policies and practices.  Furthermore, Grenada stands willing and ready to sign information exchange agreements with any interested jurisdiction.
Grenada shares fully the concerns raised by the Global Forum in its letter of June 19, 2015, on the methodology used for establishing this so called blacklist and calls on the European Union to move swiftly to remove Grenada from this ill-conceived list.