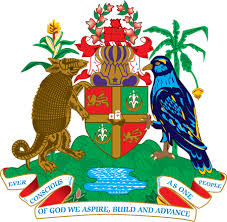 2019 PROPERTY TAX DEMAND NOTICES ARE OUT
ST. GEORGE'S, GRENADA, 14th March 2019: The Inland Revenue Division is advising the general public that all Property Tax Demand Notices have already been mailed.
Property owners are encouraged to make a concerted effort to collect their Demand Notices at their post offices, mailboxes or from mail delivery personnel.
Property owners are also reminded that it is their legal obligation to inform the Inland Revenue Division of any changes to their property including the construction of a building, renovations, and other improvements, as well as any changes to their contact details such as mailing and or e-mail address.
Please be advised that the property tax Demand Notices can be used for the following purposes:
Paying taxes: As a supporting document for a US Visa application (adequate proof of ownership)
For use in the Court as evidence for bailing an accused person.

Pre-assessments for financial institutions as a guide for mortgage purposes.

Provides value for the administration of a deceased person's estate.
Payment of your Property Tax before June 30 would result in a 5% rebate on your tax.
This payment can also be made by way of two equal installments before the June 30 deadline to receive the 5% discount.
Comptroller
Inland Revenue Division