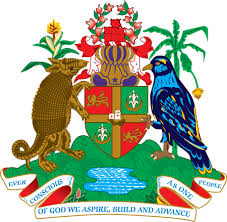 NO. 73/2016                  DATE: November 25, 2016
KILL-A-WATT DAY EXHIBITION 2016
ST. GEORGE'S GRENADA, Friday, November 25, 2016: The Energy Division of the Ministry of Finance and Energy will be hosting its annual Kill-A-Watt Day Exhibition on Friday, December 2nd, 2016, on the grounds of the Financial Complex (waterfront area).
The exhibition will have on display, a wide range of energy efficient and renewable energy appliances from the various suppliers on island. In addition, consumers will be able to obtain a wealth of information that can assist them in achieving energy savings and making their homes and/or work places more energy efficient.
The exhibition will run from 9 a.m.-5 p.m.
The Ministry encourages all to participate in this activity.