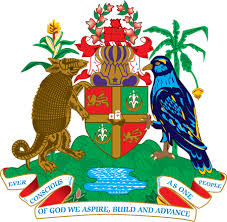 DATE: February 4, 2014 NO. 07/2014
MINISTER OF FINANCE AND ENERGY MEETS WITH MANAGEMENT TEAM
---
ST. GEORGE'S, GRENADA Tuesday, February 04, 2014: Prime Minister and Minister of Finance and Energy, Dr. the Rt. Hon. Keith Mitchell, met with the Management Team of the Ministry of Finance and Energy on Thursday January 23rd. 2014, his first meeting with the Team for 2014.
Dr. Mitchell took the opportunity to brief the Team on the role and expectations of the Ministry in the implementation of the Home Grown Programme. He told them that he expects the Ministry to play a leadership role in the process, to be accountable, and to send the right message to the public and the regional and international community. He explained that this is a period where Government and the Public Service will be judged by, "our stated commitment and targets". Therefore, everyone must operate with a shared vision and as a team.
Permanent Secretary, Mr. Timothy Antoine, took the opportunity to remind the Management team of the Ministry's watch words for 2014: Shared Sacrifice, Team Work, Accountability and Results (STAR).