NO. 100/2018          DATE: 16th April, 2018
NEW MINISTER OF FINANCE - STAFF ENGAGEMENT INITIATIVE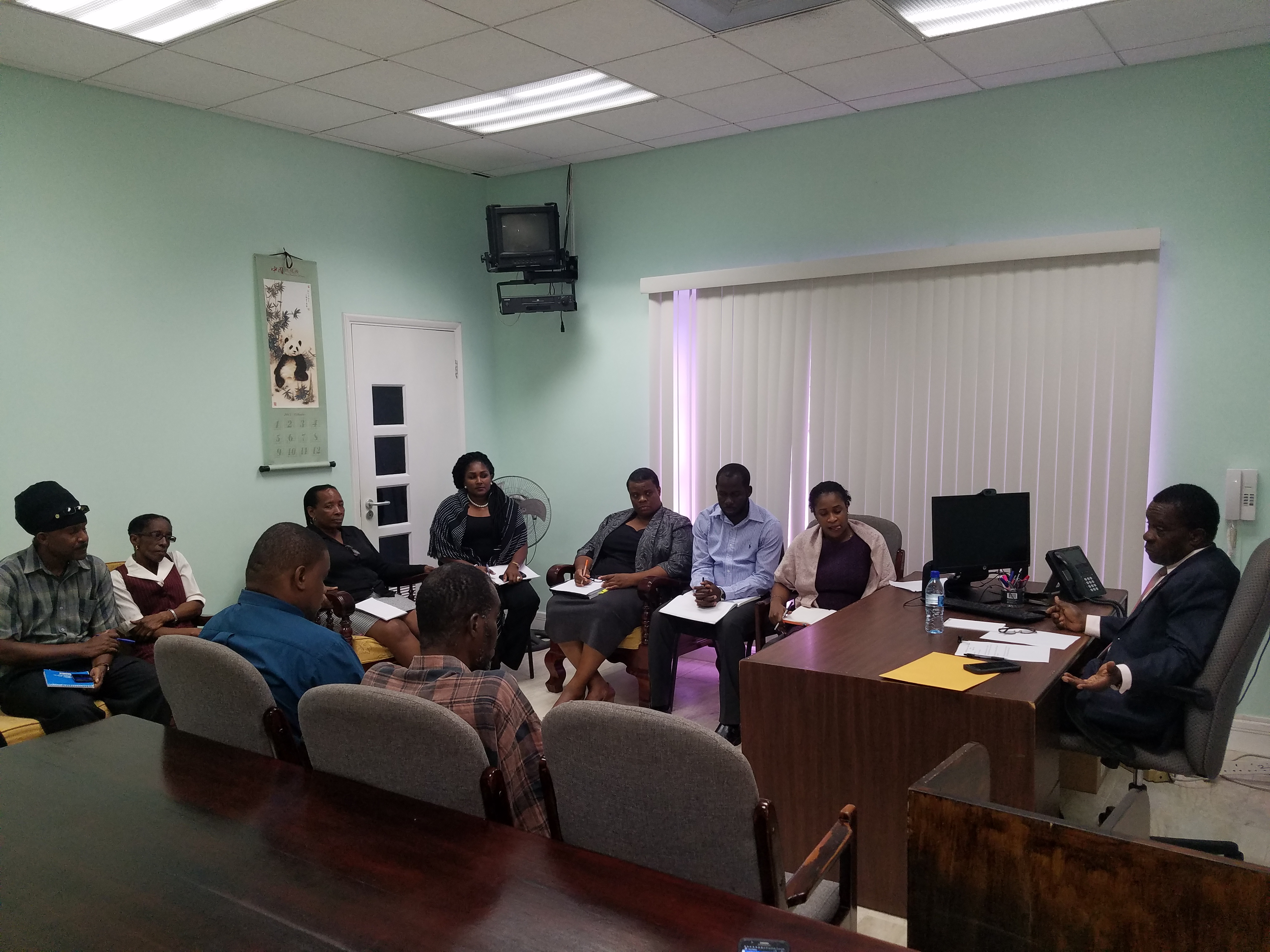 ST GEORGE'S, GRENADA, 16th April, 2018: Prime Minister Dr. the Rt. Hon Keith Mitchell has begun a series of staff engagement meetings, as part of a policy initiative to create an open forum for staff to be able to freely voice concerns and challenges as they set the tone to deliver on the policies and programs of the new administration.  
Dr. Mitchell will also use the opportunity to solicit an exchange of ideas with all divisions, on the role they will have to play in the new construct of the Ministry of Finance, Planning, Economic Development and Physical Development going forward.
His first engagement welcomed the Division of Economic and Technical Cooperation (DETC), primarily responsible for spearheading Government's Public Sector Investment Programme (PSIP), as well as technical and economic cooperation with selected regional and international development agencies.
The Prime Minister assured the staff that along with the expectation of optimal staff performance, management is shining the light on the division to address the critical areas of structure reform, leadership, and revitalization of PSIP Operations Committees, with a view to re-position the division to meet its full potential and Government overall objectives.
But most importantly, he said, management is committed to creating the enabling environment for staff to play a more interactive role with other Ministries for Project Management and Implementation.
The Prime Minister in highlighting the importance of staff involvement challenged the DETC staff to "step up to the plate" he said if this process is to succeed everyone must pull their weight. He assured them however, that, government is committed to providing the necessary resources to get the job done.
The DETC staff embraced the new thrust to interact with Management and was very open with expressing their views on the way forward, because they are confident that the division has tremendous potential and together the team can do a great deal to attract Grants and other resources for the country.
Dr. Mitchell said that Grenada is well-poised to benefit from available untapped sources of Grant Funding, especially in the area of the blue economy.