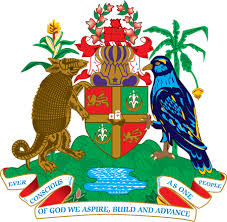 NO. 19/2016 DATE: April 20, 2016
COME OUT AND PARTICIPATE IN CONSULTATION ON DRAFT ELECTRICITY REGULATIONS
ST. GEORGE'S, GRENADA, Wednesday, April 20, 2016: The Government of Grenada will on Wednesday, April 27th, 2016, hold a National Consultation on the draft Electricity Supply (Customer Service) Regulations 2016. The Consultation will be held at the Grenada Trade Centre commencing 9:00 am.
The Customer Service Regulations is a set of standard terms and conditions that governs the provision of electricity service by the network licensee (GRENLEC) to its customers. It serves as a "standard contract" between the licensee and customers for the supply of electricity.
In addition, consultations will be held with focus stakeholder groups on draft Electricity Supply Regulations at the Radisson Grenada Beach Resort, Grand Anse – Greenery Room, as follows:
Thursday, April 28th, 2016:
· draft Electricity Supply (Electricity Safety) Regulations 2016;
· draft Electricity Supply (Authorisation) Regulations 2016; and
· draft Electricity Supply (Integrated Resource Planning and Procurement) Regulations 2016.
Friday April 29th, 2016:
· draft Electricity Supply (Rates and Standards) Regulations 2016
These Consultations will be facilitated by Consultants contracted under the ECERA Project, on behalf of the Government of Grenada.
The Ministry of Finance and Energy encourages all to participate in these consultations. The general public is particularly encouraged to participate in the public consultation Wednesday, April 27th, 2016, at the Grenada Trade Centre.
The draft regulations will be posted on www.gov.gd and a link will be placed on the Ministry of Finance's facebook page, Finance Grenada. The Ministry encourages all persons to review the document prior to the consultation to allow for meaningful feedback. Kindly note that printed copies of the document will not be made available at the consultation. Accordingly, all participants are encouraged to bring their copy of the document to the consultation.
All persons wishing to participate in the public consultation must contact the Ministry of Finance by Friday, April 22nd, 2016 so that the necessary logistical arrangements can be made. The Ministry can be contacted at or This email address is being protected from spambots. You need JavaScript enabled to view it..