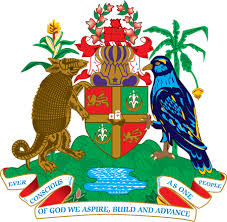 NO. 74/2014                                                        DATE: November 17, 2014
ENERGY WEEK 2014

_________________________________________
ST. GEORGE'S, GRENADA, Monday, November 17, 2014: In an effort to build awareness on energy issues, with particular focus on sustainable energy development, through the use of energy efficient and renewable energy technologies, as well as energy conservation practices, the Ministry of Finance and Energy stages its annual Energy Week from today, Monday November 17th - Friday November 21st, 2014. 
The theme for this year's activities is: "Achieving Climate, Environmental and Economic Resilience through Sustainable Energy".
 This year's activities will include:
 

 

A two day carpool initiative, which encourages people on similar commuting paths to interchange in their vehicle use, which can help save on fuel costs, as well, as well as, reduce carbon emissions.

 

A Kill-A-Watt Day Exhibition at the Financial Complex which will display energy efficient products and vehicles by the various energy stakeholders. 

An Energetic Hash which endeavours to promote the synergy between energy and exercise and the importance of practicing healthy lifestyles.

 

Week of Activities:

·       Monday 17th November - GIS- Spice Morning

 ·     Wednesday 19th November - Let's Carpool!

 ·     Thursday 20th November - Let's Carpool!

 ·     Friday 21th November - Kill- A-Watt Day & Exhibition, Launch of Energy

                                             Conservation Calendar 2015

 ·      Saturday 22nd November - Energetic Hash

 

All are invited to participate in the various activities.

 

Please contact the Energy Division at (473) 435-8708 for further information.

 The aim of this workshop is to build capacity for the implementation of M.E.A.S in the African, Caribbean and Pacific Group of States or ACP countries. 

All members of the media are invited to the opening ceremony on Tuesday November 11th, 2014 at 9:00am.