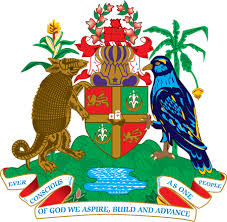 NO. 98/2018                                              DATE: 29th March, 2018
GRENADA TO HOST "ACCESS TO FINANCE" SEMINAR AND "PITCH" COMPETITION
ST. GEORGE'S GRENADA 29th March, 2018:  The Ministry of Economic Development, Trade and Planning, in collaboration with Caribbean Export Development Agency and the Grenada Investment Development Corporation will be hosting a seminar on Access to Finance; and a Link Caribbean Pitch Competition, on Friday April 13, 2018 at the Grenada Investment Development Corporation (GIDC).
The seminar is from 9:00 a.m. to 12:45 p.m. and the Pitch Competition from 1:45 p.m. to 4:30 p.m. These initiatives are expected boost export development in Grenada.
The aim of the seminar is to sensitize entrepreneurs and financial agents on the role of Small-Medium Enterprises (SMEs) to economic development, as part of the implementation of the National Export Strategy. The challenges faced by SMEs from local financial institutions will also be addressed.
The "Link Caribbean Pitch" Competition is being implemented by Caribbean Export Development Agency with support from the World Bank under INFODEV's EPIC program. The programme's aim is to discover potential entrepreneurs with executable and investable ideas, who are seeking financial and other support. The main objective is to develop an Angel Investing Ecosystem in the Caribbean.
In this regard, five pre-selected firms will be given fifteen minutes to pitch their business ideas to five Judges.  The winner will be awarded $5,000.00 to advance their business venture.
For more details please call the Ministry of Economic Development, Trade and Planning via telephone numbers 4402101/4358889 or email This email address is being protected from spambots. You need JavaScript enabled to view it..
The Division of Trade, March 29th, 2018