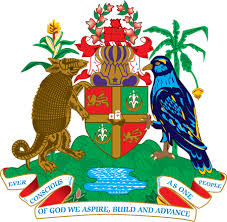 NO. 28/2015                                                    DATE: March 18, 2015
SOCIAL PARTNERS TO ROLL OUT ACTION PLAN
_______________________________________

ST. GEORGE'S, GRENADA, Wednesday March 18, 2015: The Committee of Social Partners (CSP) at its last meeting reviewed a draft Action Plan with a view to a roll out shortly. The draft Action Plan was presented by Dr. Andre Vincent Henry, the facilitator for the development of the Social Compact. It is intended to facilitate (direct) the implementation of the Social Compact.
The meeting's agenda also covered:

-         An update on the Homegrown  Programme /IMF's 2nd Review  by the Permanent Secretary of the Ministry of Finance and Energy, Mr. Timothy Antoine;
-         Debt Restructuring; and
-         An update on the Carriacou Marina Project by Senator Winston Garraway;  and
Prime Minister Mitchell, Chairman of the CSP, noted that the confidence level of the business sector is rising. He said: "this is a clear indication that the Homegrown Programme is bearing fruit and the economy is growing again".  He added, "Grenada was commended for this improvement by several persons who recently attended the CARICOM Heads meeting in The Bahamas".

 Some of the issues raised by the CSP included:

-         The Attrition Policy – its implementation;
-         The prevailing issues at the Princess Alice Hospital, including the status of the junior doctors;
-         The factors responsible for the improvement in revenue collection;
-         The status of the Debt Restructuring Programme;
-         Unemployment, especially among the youth;
-         NIS contributions from the self-employed; and
-         The 2015 Intercol games.